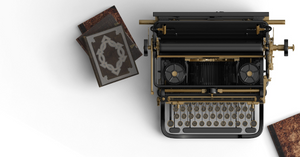 Evocative. Haunting. Surprising.
Combining elements of folklore, myth, and gothic romance, Gillian St. Kevern weaves spellbinding urban fantasy for readers not afraid to explore the unknown. Looking for LGBTQ books with a definite difference? You're in the right place. Gillian draws on her own experiences and reading passions to bring you gay and lesbian romance and transgender, asexual and bisexual characters in genres that range from contemporary comedy, paranormal romance, urban fantasy to gothic romance.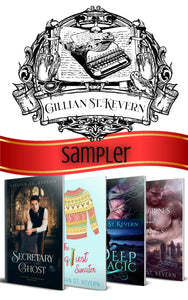 Blog
---
Yeah, this is exactly what the title says. Spoiler: the author is me. I've been in a bit of funk this week. I organise myself on a quarterly basis, and...
I have had a roller-coaster weekend. The release of The Heir of Westmacott Hall isn't even the most adrenalin-inducing instance of the last two days! I don't want to keep...
It is a miserable day here in North Canterbury! We haven't seen the sun since yesterday morning. The hills that I can usually see from my window are distant, hazy...
Subscribe to our newsletter
Writing updates, new releases, book recs and author events delivered directly to your inbox.

To stay connected, sign up here.